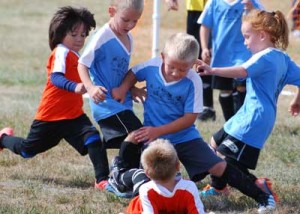 Getting involved with County West Soccer lets you spend more time with your children, get to know other soccer fans and be part of the league's success. Contact CWSA for more information.
Current Volunteer Opportunities:
Coaches (no experience necessary). The weekly time commitment for CWSA coaches is at least 2 hours between 1 practice during the week and the Saturday game. Click here to register to be a CWSA coach.
Paid Positions:
Referees (ages 12+) – Click here to register to be a referee for the CWSA.